How do you know if you are fully in alignment with your dreams and desires?
You will be living them!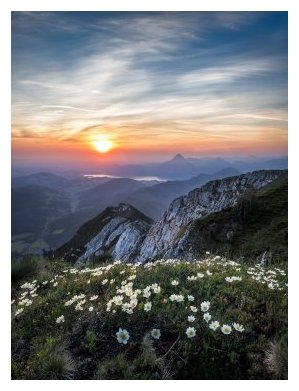 Anyone who knows anything about the Law of Attraction and manifestation can tell you that if your current life is not reflecting the conditions you want — the money, the love, the healthy relationships, the dream career, the health and vitality, the inner peace and happiness — then chances are, you still aren't quite in alignment with those things.
What is "alignment"?
Alignment really means, "a position of agreement or alliance." In other words, your energy must be "in agreement" with the energy of whatever you're trying to create in your life. Your thoughts, feelings, and beliefs must be open to receiving it, or it simply cannot come to you.
A good demonstration of this would be two people who are in need of a new job.
Blake feels defeated and unhappy because he's been applying for many jobs and does not get any responses from potential employers. He walks down the street with his head hung low, thinking, "I can't find a good job. Why can't I find a good job? It's not fair! Other people get great opportunities but not me." Blake never notices that there is a Help Wanted sign in the window of a company that would be a great fit for him. He's just not open to receive the opportunity, so he walks past without seeing it.
Thomas, on the other hand, is optimistic. Even though he's a little discouraged that he hasn't found the right job yet, he believes he will. He walks down the same street thinking, "Something good will come my way soon. I've got a lot of skills that an employer would value. I just have to find the right opportunity." Thomas sees the Help Wanted sign, and feels like it was placed there just for him to see. He goes inside with a big smile and a great attitude, and gets hired on the spot.
Yes, it's a simple example, but things like that happen CONSTANTLY to each and every one of us. We allow into our lives ONLY that which we are aligned with receiving.
Are you aligned with the things you want?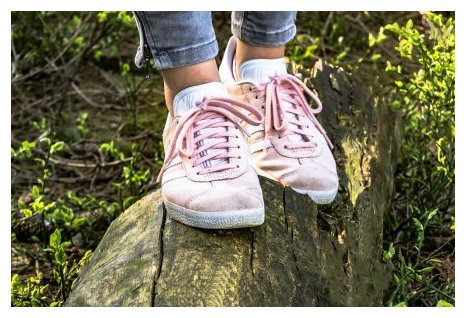 Alignment is really a balancing act. No one is "always" aligned, and no one is "never aligned." We all go in and out of alignment all day long, and on many different subjects.
The challenge is, we don't always know for sure when we're aligned or not aligned. We take all the right actions, we try endless manifestation and spiritual techniques… and still nothing happens. Nothing changes. We conclude that the techniques just don't work for us like they seem to for other people.
What's REALLY going on is that you haven't quite hit the target on shifting your alignment.
It can happen for a variety of reasons, but most often it's because you have one or more inner blockages (i.e. energetic conflicts) that are holding you back.
The good news is that once you identify the inner blockages, it's a simple matter to clear them, and then things start happening much faster and easier! Suddenly you are much more open to those great opportunities that you couldn't even see before.
Your feelings point the way to your alignment.
One of the greatest tools that you have available right now are your feelings. They are giant, blinking neon signs that tell you clearly whether you are in alignment with your dreams or not.
Feeling bad? You are not in alignment with the good things you want!
Feeling good? You are in alignment!
A common bit of advice given by Law of Attraction teachers is, "Feel good! Everything you want will come to you if you just feel good."
Yeah, but HOW are you supposed to feel good when you already feel terrible about some aspect of your life?
Our feelings do not operate like a light switch. We can't just turn them on and off whenever we want, right?
Instead, you need to use methods that will help you gradually shift your thoughts in more positive directions, and then your feelings will naturally follow along. It requires some focus, but it's not really hard to do.
The challenge for most people is that they have little to no experience listening to their feelings, and they don't have a lot of practice using the techniques that can create that positive shift, so they don't see the progress they are truly capable of.
Alignment coaching gets you moving in the right direction!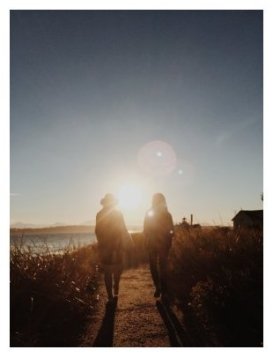 If you had an experienced guide who knew endless ways to help you get into alignment, it would cut out all of the confusion and wasted time, right?
If you had someone in your corner who could help you see exactly where your blockages are, and walk you through easy activities to clear them, there would no longer be anything holding you back, right?
I can be that person for you.
My 20+ years of personal experience in manifestation principles, spiritual growth, and personal development can help you finally rise above the false starts, uncertainty, and frustration.
I have gone through all of that and more in my journey! Through years of practice (and plenty of trial and error) I finally figured out the "secret recipe" for successful manifesting — and it's so ridiculously simple to do!
I can help you to:
Get crystal clear about what you REALLY want.
Identify and CLEAR your inner blockages.
Know immediately if you are in alignment with a dream or desire.
Know exactly what to do about it if you are not.
Coming into alignment with your dreams and desires can be so quick and easy that it will boggle your mind. How quick and easy?
How about days, or perhaps a week or two?
Yes, I'm completely serious. It CAN happen that fast for many, many people.
The only times it may take longer is with situations where there is a lot of extreme resistance built up over a long period of time. Then it can be a little more tricky to fully clear it, but even then, it probably won't take as long as you think!
"Wendy is a great coach. I have been taking her programs and reading her books for quite some time. I think I've purchased most of them because I love everything she offers. It's filled with great, positive energy. When she offered coaching, it was a no brainer to me, I had to have coaching sessions with her. Wendy is very positive, supportive and encouraging. We had some great sessions. You're in good hands with her!" – Fernando C.
What's it worth to you?
You may think that hiring a coach would be expensive, but I've got a pleasant surprise for you! 🙂
Before I reveal that, let me just ask you how much it would be worth to you if you could finally achieve effortless, quick progress toward your dreams and desires?
It would be worth a LOT, right? It would be everything!
If you KNEW that you would finally stop struggling, stop the frustration, stop the disappointment and FINALLY start moving full steam ahead toward the outcomes you want, you'd pay every penny you had. I know I would!
But you don't have to, so don't worry. Coaching sessions with me will not cost thousands of dollars.
Alignment Coaching sessions with me include:
One 90-minute phone or web call with me.
My years of experience identifying and CLEARING blockages. (I am extremely intuitive and often pick up on things that you might have missed!)
My best techniques for slipping easily and quickly into blissful ALIGNMENT!
A customized plan of action to get you moving in the right direction.
The MP3 recording of our session, so you can re-listen as many times as you need to for reassurance and guidance, and to keep you moving along the path toward your best life.
"Your coaching calls have been so instrumental in keeping me firmly rooted in what I know to be true, and you've given me additional tools for those times when I need a little extra support. Wishing you the best always Wendy! And thanks for all you do to encourage, inspire and support those of us stumbling along this path of LOA to the life we dream of!" – Donna A.
"I've known Wendy's work for years and love it. Her courses and trainings have been extremely helpful. Yet many times I really wished that I could get private coaching from her. So when she finally offered it, I jumped at the chance! And I was so glad I did. In fact, Wendy far exceeded my highest expectations. I had been going through a very challenging period for a while, and Wendy was brilliant at spotting where I had blocks that were holding me back and showing me what I could do to overcome them. She created the perfect affirmations and EFT tapping sequences for me to help me move quickly to a much more positive mindset, and gave me other strategies as well. Of course, achieving that positive mindset continues to be a work in progress. I still remember negative experiences, regrets, and so on, but now I know what to do with them. And when disappointing or even scary things happen in my life, Wendy's advice (and tapping sequences) help me handle them much more effectively and shift my thoughts and feelings to more encouraging ones. As a result of Wendy's coaching, my outer world started changing surprisingly quickly. Several really good things happened in short order. While there's still some back and forth, I now have the tools to deal with things as they happen, and shift them in a more positive direction." – E.K., Virginia, USA

Still not sure if it's for you?
Read on for some Frequently Asked Questions:
How do I schedule a session with you?
After you submit your order, you will be directed to a page that contains some questions to answer. These questions will help me get an idea of the goals you are working toward, and anything you have already done to try to achieve them, such as techniques you've used, how they have worked for you (or not worked), your thoughts on possible blockages you may have in this area, and so on.
Feel free to be as detailed as you like while answering the questions. There are no right or wrong answers! My only goal in asking is to get a clear picture of where you are and where you would LIKE to be, so I can help you clear the path and get there faster! 🙂
Once I've had a chance to review your answers, I will be in touch to set up our first session together. I am in the United States on the East Coast, so most of the coaching slots I will have available will be between the hours of 8:00 AM and 10:00 PM Eastern Time, but I will do my best to set up a time that works for you in your time zone.
How are the coaching calls conducted?
I use a teleconferencing service to conduct the coaching sessions. Depending on where you are in the world, you can dial in on a local number (check this page to be sure a local line is available in your area!). If there are none, you can also dial in via computer or mobile device on a web call. Each call will be recorded so you can download the MP3.
What will we do during our session?
The first step is to identify and clear any resistance, limiting beliefs and/or blockages you may have about your desires. I will walk you through some exercises and techniques to start clearing out anything that could be holding you back. Then we will come up with a clear plan of action for you to follow moving forward, so you can continue that clearing work.
What can I expect from you as my coach?
My number one priority is to help you to attain crystal clear clarity, dissolve resistance, break down any inner blockages you may have, and most importantly, to show you how to attain and manage your own alignment. As much as I'm sure I will LOVE working with you, I do not want to make you my "forever" client! It won't serve you to keep you dependent on me forever, right? 🙂
Instead, my goal is to EMPOWER you with the insight, intuition, and tools to keep going with this process of alignment. I want to show you that it's really very easy to get into alignment and stay there more and more of the time. I will use my years of experience and my inner guidance to connect you with YOUR inner guidance.
What do you expect from me as your client?
Ooh, I am so glad you asked! 😉 I expect you to show up and do the work that we come up with together, of course! I expect you to be open and honest with me as much as possible. I am not here to judge you for anything you are struggling with, or anything you are feeling, or any beliefs you may have, etc. So, I don't want you to feel like you have to put on a brave face for me. I want the nitty-gritty of what you're really struggling with so we can do something about it.
Sometimes it's not easy to face fear and old beliefs, but I promise to make it as comfortable for you as I can. Be brave! But also know that I understand where you're coming from. I've worked through so many of my own fears, resistance, and beliefs. I know the struggle. I know how scary it can be. All I ask is that you trust me to guide you through it. We're a team! 🙂
"I have loved all of Wendy's wonderful courses and her other work as well, but I feel that coaching with her has taken my understanding to a whole new level. Working with Wendy, has helped me to remove resistance that had been with me, for a huge number of years. She knows the appropriate questions to ask, and she always knows exactly what to say at all times. She has enabled me to see viewpoints that have truly changed my life. And Wendy is always so warm and friendly. Even though she works from a spiritual perspective, she is very down to earth in so many ways. She is truly caring and compassionate. And as with all her work, Wendy goes above and beyond, and fully puts her heart into everything she does. She is outstanding in every way. I feel so very fortunate to be given the opportunity to be coached by Wendy. I can't recommend Wendy's Alignment Coaching highly enough." – Susan Y
Ready to get started?